Saturday September 24, 2022
Washington News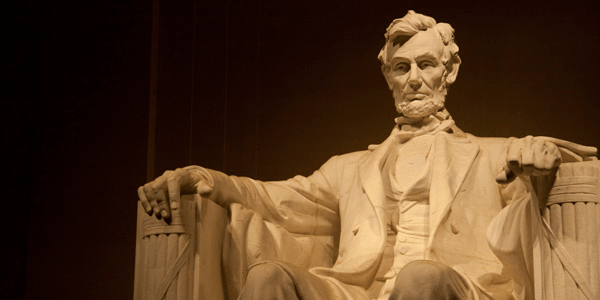 IRS Online Security Tips For Parents
On October 22, 2021, the Internal Revenue Service (IRS) published a reminder for parents to urge their children and teens to protect their personal and financial information. The IRS Security Summit offered tips for parents during National Cybersecurity Month.
With the proliferation of smartphones, tablets, notebooks and computers and mandatory online education for young students during COVID-19, many young people are at risk. They use computers and smartphones at home for entertainment, online shopping online and social media. Because many young individuals do not understand the potential cybersecurity risks, they may unknowingly share personal information that will be used by scammers and fraudsters.
The Security Summit highlights five tips for online security. Parents should share these concepts with youth and teens and urge them to protect their personal data.
Recognize and Avoid Scams — Each year, there are billions of phishing emails, phone calls and texts from thieves. Many of the identity thieves claim to be from the IRS, law enforcement, the DMV or other official organizations. Youth and teens should not click on links or download attachments in emails if they do not know the identity of the sender. A downloaded attachment may install malware on the computer and give a thief access to your personal data.
Security is Important — Parents should caution children and teens to be careful not to reveal their personal information. They should not disclose birthdates, home addresses, their age or financial information. Young individuals have Social Security numbers and may also have bank or savings accounts. They should be cautioned to protect this information.
Public Wi-Fi Networks — Many coffee shops, restaurants or malls offer free Wi-Fi. However, there is no guarantee that the connection is appropriately secure. Many cybercriminals monitor the information on these public Wi-Fi networks. Youth and teens should be cautioned not to send emails and personal information over public Wi-Fi networks. They may also consider using a virtual private network (VPN) in order to connect with public Wi-Fi.
Security Software with Firewall and Anti-Virus Protection — All computers should have security software with automatic updates. Most anti-virus software will update daily. If a file is sensitive, it can be encrypted or protected through passwords. The best solution is to avoid placing sensitive data in the public arena. Social media sites and email are potentially accessible to large numbers of bad actors.
Passwords — Youth and teens should be encouraged to use strong passwords. A strong password includes both upper and lowercase letters, one or more numbers and special characters. The password should not include information that is easily connected with the young person, such as his or her name, address or city.
Editor's Note:
Millions of students became familiar with online education during the COVID lockdown. As a result, there is widespread use of electronic devices by individuals in grade school, middle school and high school. Parents should educate students about the importance of cybersecurity.
White House Adjusts Spending Plan to $1.75 Trillion
The White House has released an updated version of the Build Back Better Act. Both the spending plans and the tax-raising strategies have changed substantially. The spending plans focus on children and families, clean energy, and support for the middle class.
Children and Families — The plan proposes spending $750 billion on universal preschool, increased support for child and elder care and an expanded Child Tax Credit (CTC). Over 35 million American households are currently receiving advance CTC payments each month. The White House proposes these payments continue in 2022 for households with incomes under $150,000.
Clean Energy — Approximately $555 billion is allocated to the production of clean energy. The tax credits would apply for passenger and commercial vehicles and the manufacturing of solar panels and batteries. There are incentives to enhance protection from wildfires, droughts and hurricanes. Utilities and government entities are encouraged to acquire long–duration storage batteries and clean construction materials.
Strengthen the Middle Class — The Affordable Care Act Premium Tax Credits would be extended and Medicare would cover hearing aids. Affordable housing would be subsidized. The funding for education beyond high school would be increased, particularly for institutions serving minorities. Finally, the earned income tax credit (EITC) would be expanded.
The total cost of these various programs is $1.75 trillion. Some of the costs are projected to span over a decade, but others, such as the Child Tax Credit, would be extended for only one year to reduce potential future costs.
Editor's Note:
Your editor and this organization do not take a position on these proposed expenditures. This information is offered as a service to our readers.
White House Proposes New Taxes
The latest White House plan includes major changes in proposed new taxes. Senator Kyrsten Sinema (D–AZ) and Sen. Joe Manchin (D–WV) have been in intensive negotiations with the White House over proposed tax increases. Senator Sinema has generally opposed increases in the corporate tax rate and the rates for upper–income individuals. As a result of this opposition, the White House has changed the initial proposal's taxation on corporations and high-wealth persons.
Profitable Corporations — There is a proposed 15% corporate minimum tax on large corporations and a surcharge of 1% on stock buybacks. Senate Finance Committee Chair Ron Wyden (D–OR) has been involved in the negotiations to raise taxes on corporations. Wyden stated, "The most profitable corporations in the country are often the worst offenders when it comes to paying their fair share. Year after year, they report record profits to shareholders and pay little to no taxes. Our proposal would tackle the most egregious corporate tax dodging by ensuring the biggest companies pay a minimum tax."

The Corporate Profits Minimum Tax applies to companies with over $1 billion in profits. If the company reports those profits to shareholders, there would be a 15% tax. This would generate $325 billion in new taxes over a decade. The 1% tax on stock buybacks would produce approximately $125 billion.
Corporations with Overseas Entities —The President and White House staff will be meeting with national leaders at the G–20 conference in Italy and are proposing a 15% global minimum tax. If corporations have overseas business entities or sales, they could be subject to the global minimum tax. If the foreign corporation is located in a country that does not cooperate with the global plan, there would be an additional base erosion and anti–abuse tax. The changes with respect to international operations of US companies would raise $350 billion.
High-Income Americans Fair Share — Chairman Wyden has proposed a billionaires income tax. "The Billionaires Income Tax would ensure billionaires pay tax every year, just like working Americans," stated a press release from the Senate Committee on Finance. "No working person in America thinks it is right that they pay their taxes and billionaires do not. We have a historic opportunity with the Billionaires Income Tax to restore fairness to our tax code, and fund critical investments in American families," said Wyden. The proposal includes a new surtax on the highest income individuals. The 3.8% Medicare tax would be expanded for individuals with over $400,000 in income and there would be limits on business losses.
A previous version of the billionaires tax proposed by Chairman Wyden would have required public securities to be marked to market at the end of each year. This provision would have applied to individuals with more than $1 billion in assets and $100 million in income for three consecutive years. The surtax proposed in its stead would raise $230 billion over a decade. With the expanded Medicare tax, the reduced business losses and additional IRS enforcement of tax rules that apply to the wealthy, the total decade revenue gain from upper–income persons is projected to be over $1 trillion.
Editor's Note:
Your editor does not take a position on the specifics of these tax increases. This information is offered as a service to our readers. The rapid changes in the proposed tax increases indicate the challenge the White House has in crafting a revenue source to pay for the Build Back Better Act.
Applicable Federal Rate of 1.4% for November -- Rev. Rul. 2021-21; 2021-44 IRB 1 (15 Oct 2021)
The IRS has announced the Applicable Federal Rate (AFR) for November of 2021. The AFR under Section 7520 for the month of November is 1.4%. The rates for October of 1.0% or September of 1.0% also may be used. The highest AFR is beneficial for charitable deductions of remainder interests. The lowest AFR is best for lead trusts and life estate reserved agreements. With a gift annuity, if the annuitant desires greater tax-free payments the lowest AFR is preferable. During 2021, pooled income funds in existence less than three tax years must use a 2.2% deemed rate of return.
Published October 29, 2021
Previous Articles
Largest Social Security Increase in Four Decades
IRS Free File Available Through October 15
IRS Promises Better Customer Service