Supporter Spotlight: Loye and David Moorer excited to give toward new autism center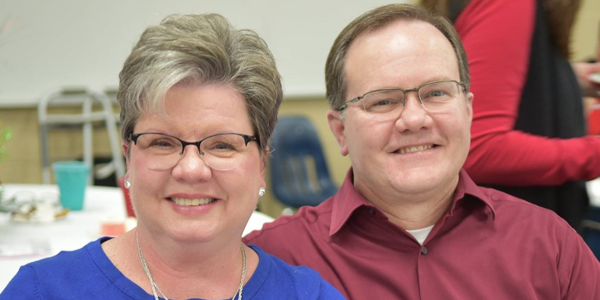 Loye Moorer and her husband, David Moorer have been giving to Faulkner for nearly 20 years and were very excited to give in support of Faulkner University's new plans for an autism center.
They have felt it their mission to give back to Faulkner University because they wholeheartedly support the school's Christian mission and vision including Faulkner's support of the surrounding community and the need for an area autism center.
In 2017 it was announced that Faulkner would begin plans for an autism center on campus that would be made available to the community. The center, which would be the first in the area, combines the resources from the College of Education with new Master's and doctoral programs in speech-language pathology, physical therapy, occupation therapy and physician's assistant.
"We were especially excited when Faulkner announced its goal to open up a new College of Health Sciences and Autism Center. It's something that is a great fit for the community and something the families in this area really need so we were excited we were able to give toward that," Moorer said.
The Moorers first became involved with Faulkner after they began attending University Church of Christ. A friend of theirs told them more about the university and they immediately connected with its Christian values and mission to glorify God through the education of the whole person.
Loye was so impressed she began working at Faulkner and continues to work in the Finance Department where she gives back to the school through her regular giving.
"We are committed in our giving to Faulkner University because we believe in the purpose of a Christian education," Moorer said. "I know it's not a school's responsibility to instill beliefs and morals into a person, but we think it can be an important bridge for the youth today who are not growing up with those beliefs at home."
"We also understand the financial struggles a university like Faulkner can face at times and that is why David and I are so committed to do what we can to help," Moorer said. "It's not much, but we give any way we can and we give regularly."