Supporter Spotlight: Wilma and Lanar Phillips give back to Faulkner's 'fruitful' mission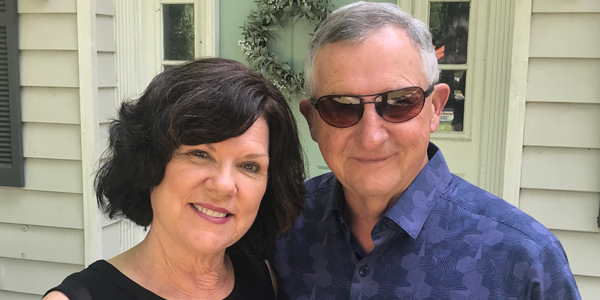 Faithful donors, Wilma and Lanar Phillips moved to Montgomery with their children nearly 40 years ago for the Air Force. After finding a local church to attend, the Phillips learned about Faulkner University from their fellow church members.
Wilma and Lanar at the time were looking for a school their young children could attend and enrolled them in Alabama Christian Academy and they later began taking classes at Faulkner University located next door. Wilma began working in the university's library for tuition only and then moved into the finance office where she just recently retired as the Vice President for Finance with plans to stay on another year as Senior Finance Advisor.
After first learning about Faulkner, she was immediately struck by Faulkner's mission to glorify God through educating young men and women, not just intellectually, but caring and nurturing the whole person through integrity, and character.
Giving back to the university through payroll deduction and annual giving for nearly four decades has been an easy decision for her and her husband and they count their monetary donations as a blessing.
"We give because we know first-hand Faulkner is a worthy cause," Wilma said. "We have seen the fruit in our two boys from going to school here. They met their wives here and our grandson is attending school here. We can see how the positive environment has helped shape them into the men they are today."
"We know our donations are going to help water the seeds in young people and we can see their fruit in the years to come because everyone at Faulkner, the faculty and staff invest in their students and work hard to make campus a better place for them each year."
"Even though Faulkner is a business, it has never lost sight of its original Christian mission and family values."