Supporter Spotlight: Neal and Brenda Smith support Faulkner students through scholarship, trust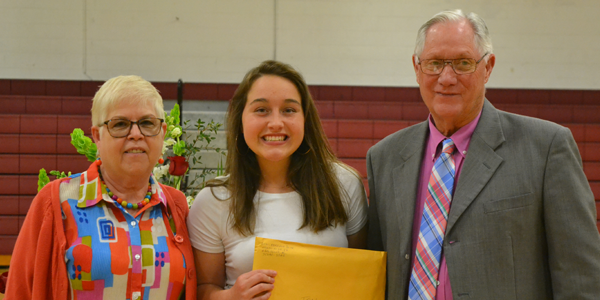 Neal and Brenda Smith work hard for what they have and are generous with their earnings. Through regular cash donations and a trust reserved for Faulkner University upon their passing, they are using their abundance to bless students.
Their heart has been set on giving to Faulkner University and they have done so for many years. Their desire is to help young men and women have a chance at a Christian education.
"We're not wealthy by any means, but we do want to see young people get a good start in life by attending a Christian-oriented university like Faulkner," Neal said.
Though both are retired and living in Morgan County, the Smiths enjoy working on several of their rental properties in the area and have acquired a humble cash flow over the last few years.
Neal first found out about Faulkner after his aunt had attended the school in the 1950s when it was known as Alabama Christian College. Later, he and his wife learned more about the school through church. Their minister and his wife were both graduates of the university and the Smiths made the decision to invest their money and estate in Faulkner.
They made arrangements for a trust where Neal and Brenda are the trustees to be given to Faulkner upon their passing.
"Neal and Brenda Smith are good-hearted people," said Wayne Baker, Vice Chancellor of Faulkner University. "They are like many retired couples. They are not overly wealthy, but they want to give their hard-earned money toward the Lord's work. They see that happening here at Faulkner University."
The Smiths recently provided a one-time $5,000 scholarship to Helena Jankowski, a graduating senior at West Morgan High School as a part of the The Neal and Brenda Smith Trust Scholarship, a competitive-based scholarship awarded each year to a student who plans to attend Faulkner University.