Supporter Spotlight: Emma Staton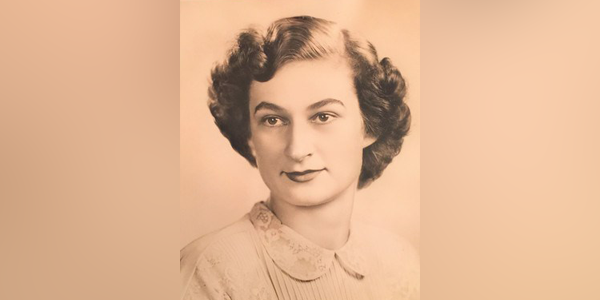 Both Emma Dunlap Staton and her husband of 56 years, Thomas Felix Staton were pillars in the Montgomery community who dedicated their lives and much of their assets to higher education.
Emma Staton's strong faith was an instrumental part of her life. As a longtime member of Dalraida Church of Christ, she was a teacher of several women's classes and cared deeply for her church family, her Lord and the need for Christian education. Likewise, her husband was a long time faculty member of Huntingdon College and did extensive work volunteering in Alabama prisons where he counseled inmates and served on the Alabama Board of Corrections. In the 1970s a new Alabama prison was named the Thomas F. Staton Correctional Facility in his honor.
Living a modest lifestyle, the Statons accrued wealth over their lifetimes, which they were able to give generously and invest in organizations they believed in.
Following her husband, who passed away in 2007, Emma Staton passed away in April 2020 at the age of 94. She left much of their remaining wealth to Faulkner through four gift annuities, where she transferred cash or property to Faulkner in exchange for a partial tax deduction and a lifetime stream of annual income.
The annuities were funded by the Thomas and Emma Staton Revocable Trust to which Emma Staton received annuity payments from the date of the gift until her death. The remaining money was released to Faulkner as unrestricted funds.
"Emma and her husband saved money because of the way they lived and in turn were able to be generous to Faulkner and other Christian universities in their later years," said Barry Buford, Faulkner University's estate planning officer. "She was a humble, sweet lady and I would visit her often and take her to lunch at her favorite street café downtown."
"She loved coming to our annual Faulkner lectureships and would often bring several women from the Dalraida Church of Christ with her. She felt good about giving to Faulkner and told me that she was very interested in helping train young people to preach," he added.
Born in Brinkley, Arkansas, Emma Staton lived through the Great Depression with her family. She graduated from high school and David Lipscomb College in Nashville, Tennessee, before meeting and marrying Dr. Thomas Staton. She earned her master's degree from George Peabody College and together, she and Thomas Staton moved to Montgomery where they continued to serve young people, their church and community.
Faulkner University's Heritage program was able to help Emma Staton decide on an estate plan that would most benefit her future and financial needs after her husband passed away. Through the Faulkner Heritage program, the university offers a wide range of different tax-efficient charitable strategies that will put your assets to work and take advantage of the many tax benefits of making a gift. To learn how Faulkner can help you with your future estate planning, visit www.faulknerheritage.org and sign up for our free eNewsletter.